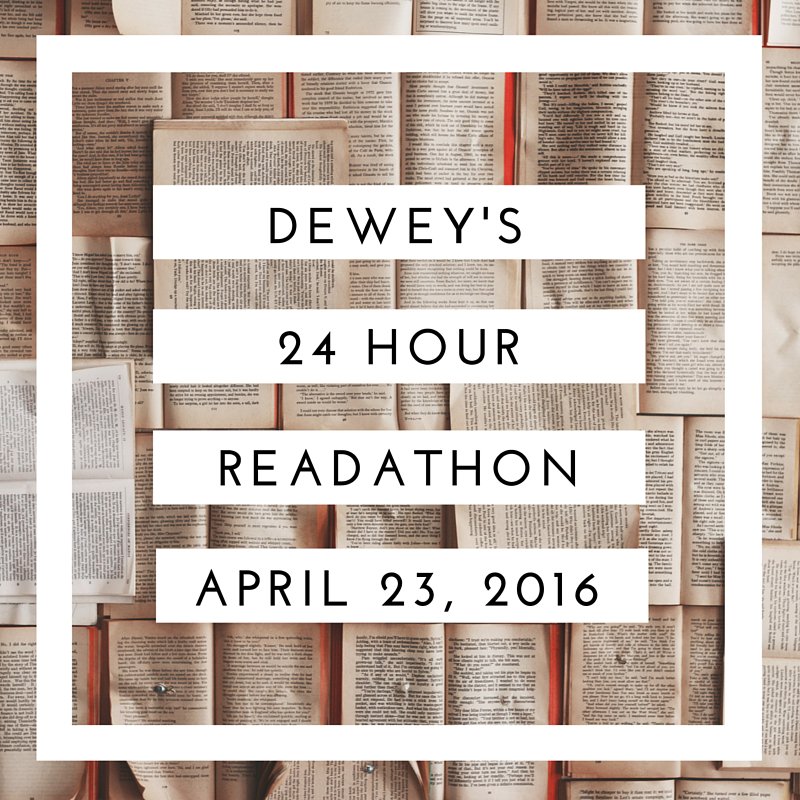 Opening Meme
1) What fine part of the world are you reading from today?
South Jersey (near Philadelphia)

2) Which book in your stack are you most looking forward to?
These Broken Stars

3) Which snack are you most looking forward to?
Not really a snack - but we are planning Matzoh Brie for lunch because it's the first day of Passover.

4) Tell us a little something about yourself!
I'm the mother of 2 middle-school aged bibliophiles and married to a bookaholic. I hope to convince them to join the read-a-thon madness this time around. (During my 1st read-a-thon, my younger son played along)

5) If you participated in the last read-a-thon, what's one thing you'll do different today? If this is your first read-a-thon, what are you most looking forward to?
This will be my 2nd read-a-thon. I participated last April, skipped the fall edition, and now I'm back. I expect limited time today and while I don't "do Twitter" Iwill probably spend as much or more time time cheering the other folks here on BookLikes as I do reading.